Create Regulatory-Compliant Food and Supplement Labels
Easily create Nutrition Facts and Supplement Facts labels that conform to government regulations based on the nutrition analysis of your product formulas and recipes.
Streamline Food and Supplement Label Creation
Simplify your labeling workflow by automating label generation based on your product recipes and formulations, with instant and compliant nutrient calculations, built-in regulatory guardrails, and alerts for required allergen declarations, nutrient values, and more. Save time, reduce errors, and help ensure regulatory compliance with Trustwell's Genesis software suite.
Build Accurate Ingredient Lists
Declare Required Allergens
Manage Recipes, Ingredients, and Formulas
Hassle-Free Labeling for Your Food and Supplement Products
For over three decades, Trustwell's Genesis products have been empowering supplement and food companies to generate regulatory-compliant labels with confidence.
Discover the Start of Simplified Food and Supplement Labeling
Redefine your labeling process and reduce risk of non-compliance. Take advantage of our extensive ingredient database and benefit from a suite of streamlined product labeling tools. Genesis is your all-in-one solution for formulation analysis and labeling compliance.
Create regulatory-compliant Supplement and Nutrition Facts labels

Leverage built-in calculations for Rounding Rules and percent Daily Values
Automatically generate allergen and ingredient statements
Customize the voluntary nutrients displayed

Select from a variety of compliant label formats including tabular, linear, and dual column
Manage all your recipes and formulations in one place

Modify formulations in real-time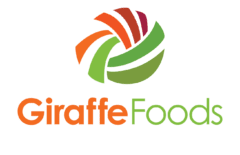 "Using Genesis has shaved hours and maybe even days off of the time it used to take me to calculate the nutritional data on a formulation and determine the appropriate claims I could make. Without Genesis, I would need to spend valuable time searching the CFR, Internet, and other resources for the information on food labeling and claims."
Regulatory Conformance
Gain Confidence in Your Food and Supplement Labeling Accuracy
The Genesis line provides guardrails to help you maintain compliance, but you don't have to tackle compliance alone. Our team of regulatory experts have over 100 years combined experience in the food and supplement industries and offers a range of services from label compliance auditing to personalized software training and onboarding for your organization.
Label Formats
Flexible Formatting Options
Tailor your labels to match your product and brand with our software's versatile formatting choices.
Every food product is unique, and so are its labeling requirements. Our software understands this and provides flexible formatting options to accommodate your preferences. Whether you are working with a small package, a variety pack, or somewhere in-between, our system can adapt to your specific needs. With just a few clicks, you can toggle between different formatting styles to create a label that aligns with your product and brand.