Food Traceability Software to Track and Manage Your Supply Chain
Trace your food products from farm to fork and transform your company's food safety and compliance programs with FoodLogiQ Traceability.
Minimize risk and ensure FSMA 204 compliance
Take Control of Your Food Supply Chain with FoodLogiQ Traceability
Our intuitive food traceability software provides greater visibility and transparency into your supply chain, empowering your teams to make data-driven decisions. By tracking at the batch-lot level, and capturing required information for FSMA 204 compliance, FoodLogiQ Traceability ensures regulatory compliance, and provides essential information to key stakeholders regarding a food's origin, journey, and composition.
Track Products, Limit the Scope of Recalls, and Reduce the Time to Respond with FoodLogiQ Traceability
The Trusted Traceability Partner for Top Food Brands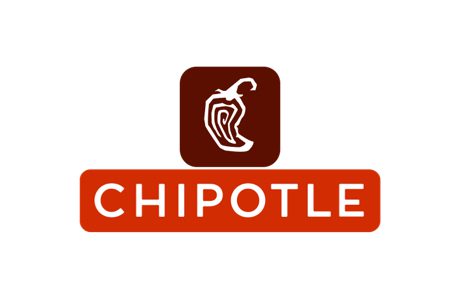 Capture Tracking Data, Share Data with Trading Partners, and Optimize Your Supply Chain
It's as simple as 1-2-3: Capture foundational product and location information in the system, upload Critical Tracking Event (CTE) data, and share data with key stakeholders or store it for FSMA 204 compliance.

Trace from Origin to Consumer
Embrace true farm-to-fork traceability from grower to supplier, distribution center, to the retailer or restaurant at the end of the line. Trace forwards and backwards, access data you need to visualize your supply chain, and swiftly respond to recalls or outbreaks.
Visualize Your Entire Supply Chain
Stitch together the digitized Key Data Elements (KDEs) and Critical Tracking Events (CTEs) of your products' movement across the supply chain to access comprehensive visibility and transparency, giving you insights into product freshness, inventory visibility, and identification of unknown or non-approved items that are delivered to your business. 
Make Data-Driven Decisions
Empower your team to make data-driven decisions based on rich supply chain information. Market authentically to key stakeholders and consumers with real supply chain information on food origin, journey, and composition.
Actively Investigate Issues
When a food safety or quality issue occurs, utilize the Investigations feature to identify the impacted items at the lot-level. Then, trace the lot forward to launch a withdrawal of all affected products.

Align With Industry Standards
Trustwell is a proud GS1 Solution Provider and leverages industry-recognized best practices using GS1 Standards for traceability. We actively participate in industry initiatives, such as the Produce Traceability Initiative (PTI) and Global Dialogue on Seafood Traceability (GDST) to support best practices and industry guidelines for traceability. Plus, our traceability platform aligns with FSMA 204 recordkeeping requirements. 
Scan and Access Data Using our Mobile App
Utilize our mobile app to automate your traceability efforts, including incident reporting, mobile auditing, and traceability data capture at any point in your supply chain.
"Unforeseen circumstances happen, and even though we source locally, we are able to see which of our stores are affected during recalls like the lettuce recall situation, and we can act immediately. Getting real-time visibility of our supply chain allows us to substitute products and change menu items to reflect what's available and fresh, while keeping our customers safe. FoodLogiQ allows us to be fast, efficient, and have full visibility into our supply chain."
Export a FSMA 204 compliant spreadsheet with product, location, and CTE data in seconds
Track products at the batch-lot level and capture traceability data

Analyze shipment data, events, and end-of-line locations down to the lot-level
Visualize products across your entire supply chain
Execute a recall when needed, sending targeted messaging to all affected parties and identify down to the specific batch for a more accurate withdrawal
Limit the scope of recall actions and reduce the time to respond
View True End-to-End Traceability Along Your Supply Chain
View up and down your supply chain, analyze shipping data, capture events, and view your entire supply chain, all in one system.
Traceability Report
Get a Peek into the Future of Food Traceability
Download our 2023 State of Traceability Report, with insights from industry experts, the latest news on traceability regulations, where the industry is headed, and tips on how to build a successful traceability plan for FSMA 204 compliance.
Take Immediate Action When it Matters Most
Visualize your entire supply chain at the batch-lot level, so you can act rapidly to withdrawals when they happen, and ensure compliance and data transparency, too. Whether you need one-up-one-down traceability for FSMA 204 compliance, or whole-chain traceability, FoodLogiQ Traceability has your back.