Supply Chain Management Software for the Food Industry
Trustwell's FoodLogiQ software suite provides a food supplier management software platform to help you align to brand and regulatory compliance.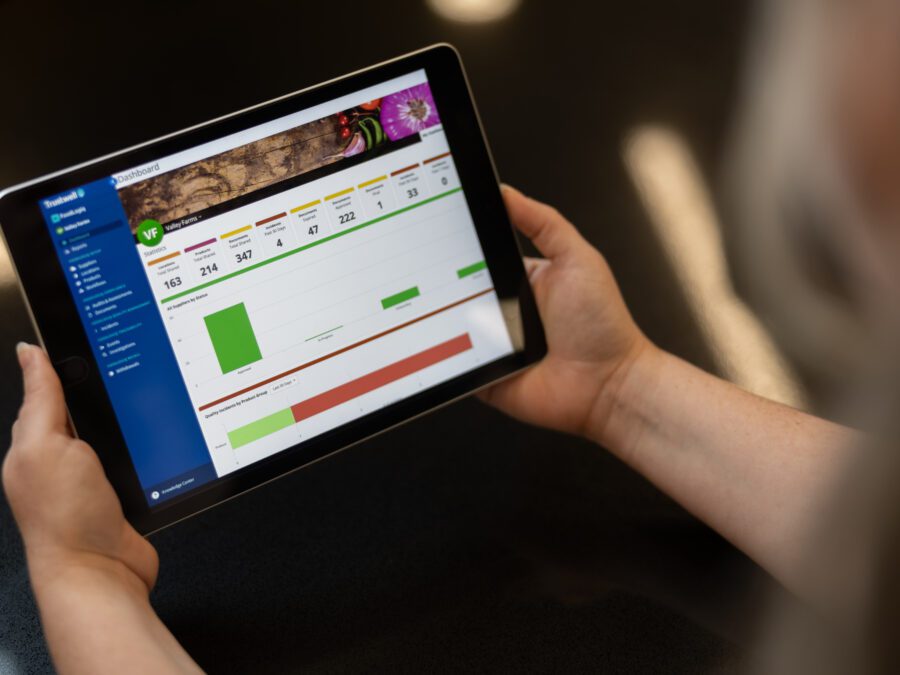 FoodLogiQ Suite
Your Go-To Traceability and Supply Chain Management Software
Meet your food safety and quality assurance goals. Across all of the FoodLogiQ products, you can gain the full view of your supply chain, ensuring you are always ahead, prepared, compliant, and ready for anything. Check out all of our products within the full FoodLogiQ suite.
Enhance Your Traceability Capabilities With Food Industry Supply Chain Management Software
Gain Control of Your Supply Chain
You need a supply chain management software designed exclusively for the food industry.
Trustwell's FoodLogiQ software suite does exactly this — gives you control, visibility, and management of your supply chain from start to finish.
How to Use FoodLogiQ
Simplify Supply Chain Management with a Single Software Suite
Your organization needs better control and visibility of your food industry supply chain.
Use Trustwell's FoodLogiQ software suite to address food industry supply chain management and traceability challenges.
Safety & Quality Management
About FoodLogiQ
Nearly 20 Years of Food Industry Supply Chain Management
Launched in 2006, FoodLogiQ is one of the food industry's leading supply chain management software solutions.
In 2022, FoodLogiQ and ESHA — two industry-leading champions — joined together to form Trustwell, a comprehensive set of tools to meet the increasingly complex global food chain and regulatory challenges facing all modern food companies.
Discover Food Industry Insights
Find out what's happening in the food industry's complex regulatory environment and how to stay compliant while protecting consumers with our regularly published insights.