Take Control and Streamline Supplier Management
Maintain supply chain transparency, streamline supplier documentation, and ensure regulatory compliance with FoodLogiQ Compliance.
FoodLogiQ COMPLIANCE
Build and Foster an Online Supplier Community
Manage and improve your ongoing supply chain processes, including onboarding, supplier performance, documentation, and communication. Quickly communicate supplier expectations, requirements, and stay on top of required recordkeeping and messages to reduce the time needed to access necessary documentation from hours to minutes.
Trusted By 2500+ Brands Around the World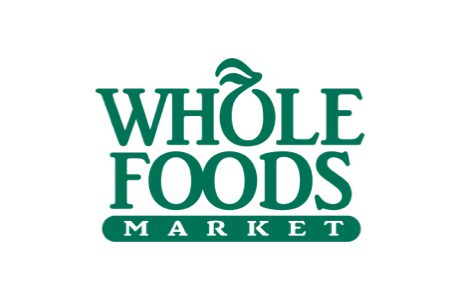 "With Trustwell Connect, everything we need to fulfill customer requirements is on a streamlined dashboard. It's very user-friendly and provides us with a checklist so we know exactly what we need to do. I wish all of our customers used FoodLogiQ."
Create Greater Transparency Across Your Supply Chain
Leverage cutting-edge features to proactively address issues and focus on delivering high-quality, safe products to your consumers.
Meet Timely Industry Requirements
FoodLogiQ Compliance adheres to industry standards and regulations – including GS1, SQF, BRC, GFSI certifications, FDA, FSMA, HACCP/HARCP, and ISO 22000—so you can confidently stay ahead of compliance requirements.
Aim for Continuous Improvement with Reporting and Analytics
Access a centralized platform for food safety audit and assessment reporting. Continuously monitor your suppliers' performance and benchmark their progress with our robust analytics tools. Gain valuable insights that empower you to make data-driven decisions, drive improvements, and ensure the highest level of product quality and safety.
Access Immediate, Actionable Insights
Access the most up-to-date records required under FSMA, reducing the risk of outdated, inconsistent, or inaccurate documentation. Rest easy knowing you are always working with the latest information.
Streamline and Simplify Your Suppliers' Experience
Guide your suppliers through an easy-to-use, streamlined experience from onboarding to ongoing. Ensure suppliers stay atop necessary documentation and assessments to maintain compliance with automated Supplier To-Dos and alerts.
Manage Suppliers in One Platform
Establish effective communication channels with your suppliers through your own online branded community. Clearly communicate documentation requirements and conduct assessments to ensure all suppliers are up-to-date. Instantly identify suppliers with expired documentation, failed audits, or quality incidents.
Be Audit-Ready
Prepare for future audits with accurate documentation, audit trails, and compliance plans with your suppliers. Conduct performance audits and export these records as needed, ensuring seamless compliance for any future food safety audits.
Transform Supplier Management, Address Quality Issues, and Enhance Your Food Safety Program
On-Demand Webinar
Establish Supplier Relationships in the "New Normal"
At the core of your organization's success are your suppliers. Learn about the importance of fortifying these relationships during the post-pandemic "New Normal," as well as strategies you can put into place to ensure your business is ready for what's to come in our on-demand, supplier relationship webinar.