Consulting, Compliance, and Training Services by Trustwell
Trustwell offers a comprehensive suite of services designed to ensure your food and supplement products not only meet regulatory standards but also stand out in the market. With a commitment to accuracy, compliance, and innovation, we're here to empower your brand and streamline your journey towards regulatory excellence.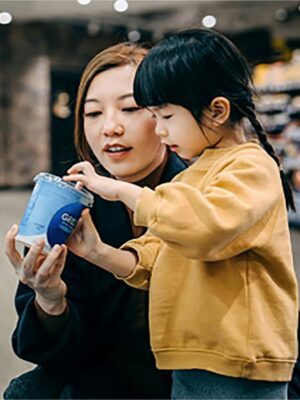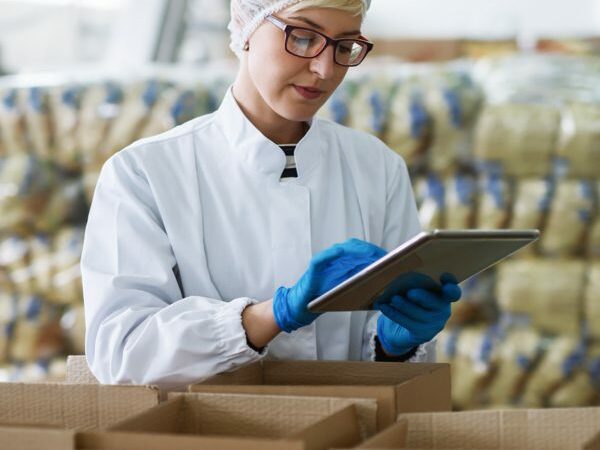 Trustwell Regulatory Consultants
Our team of compliance experts have over 100 years of combined regulatory and food industry experience and can advise your team on how to comply with the various food safety and labeling laws and regulations. Our team always has their pulse on the regulatory updates that could impact your business and offers a range of consulting services from FSMA 204 alignment to food labeling compliance. Don't see the service you're looking for here? Contact us to learn more about our general Regulatory Consulting services and seminars.
Regulatory Consulting Services
Our food and supplement consulting services offer comprehensive expertise to guide you through the intricate world of food and dietary supplements. Whether you're a seasoned industry professional or a newcomer, our consulting team is dedicated to providing tailored solutions that address your specific needs.
Nutritional Analysis
Whether you're a product manufacturer or a restaurant owner, our meticulous analysis guarantees accurate nutritional information.
Food & Supplement Facts Labels
Our team specializes in crafting fully compliant labels that adhere to FDA and other government regulations. From ingredient and allergen statements to label claims, let us guide you in creating labels that inform and inspire trust.

FSMA 204 Regulatory Compliance
The Food Safety Modernization Act (FSMA) 204 rule demands meticulous traceability plans. Our team of compliance experts will help you develop a comprehensive traceability strategy, assess products needing additional traceability records, and guide your company in capturing, recording, and storing records in accordance with FDA requirements.
Full Outsourced Labeling Services
Short on staff or lacking the expertise to tackle complex government requirements? Our labeling professionals can serve as an extension of your team, handling every aspect of your food labeling needs. Focus on your core business while we ensure compliance and quality.
Regulatory Support
Navigating the intricate landscape of food labeling regulations can be daunting. Our seasoned experts are here to provide answers to your most challenging regulatory questions. Whether you need a one-time label review or ongoing regulatory support, we ensure your labels align with industry standards.
FSMA 204 Professional Services
For when you need compliance with the FDA's traceability recordkeeping regulations.
Our team of traceability experts are here to help your company prepare for the pending FSMA 204 compliance date (January 20, 2026). Let our team help you create a traceability plan, review the Food Traceability List to determine what products will need additional traceability records, and how your company can capture, record, and store records with our FSMA 204 professional services.
Food Label Consulting Services
For when you need to tackle label compliance with confidence.
Our consulting experts have decades of experience in translating food industry regulations into actionable guidelines for companies. Our team can assist with creating new labels or reviewing your product line to ensure your business is aligned with the latest regulations.
Menu Label Consulting Services
For when you need FDA-compliant menu labeling in your restaurant or deli.
Let our regulatory experts analyze your recipes, menu items, and ingredients so we can provide your business with everything you need to comply with the FDA's menu labeling regulations, complete with allergen declarations, audit-ready documentation, and more.
Supplement Label Consulting Services
For when you need regulatory alignment across your supplement product line.
Our regulatory experts understand the unique challenges of compliance for the dietary supplement industry. Allow our team to assist with nutrient analysis, label creation, label review, and ensuring your product line aligns with FDA regulations.
Software and Regulatory Training
At Trustwell, our success is your success, which is why we offer a range of events, taught by industry experts, that cover everything you need to know about Genesis and FoodLogiQ solutions, relevant regulations, and how to keep your business on top of industry changes. We offer online training, in-person training at our Oak Brook, IL, Training Center, and in-house sessions at your business' location.
Trustwell Connect Implementation Services
For when you want to be set up for success on day one.
Get started on strong footing with our Trustwell Connect onboarding and implementation services. Our team is ready to help yours understand the functionalities of the FoodLogiQ and Genesis solutions, configure the systems for your team, learn essential tips and tricks for efficient use, and establish best practices that reflect the unique needs and priorities of your business.
Trustwell Application Managed Services
For when you need assistance with your supply chain programs.
If you need additional assistance with FoodLogiQ products, our team is here to help in a variety of ways, with team monitoring, project organization, and helping you align with your definition of success.
Trustwell Regulatory Seminars
For when you need to deep-dive into regulations and earn Continuing Education Credits.
Explore upcoming and on-demand Regulatory Seminars, hosted by Trustwell's regulatory consulting experts, to help your team fully align on labeling regulations and complex compliance topics, with the added benefit of earning Continuing Education Credits.
What Our Clients Say About Us
"Trustwell's staff has been extremely professional and supportive. They provide personalized service and never leave a question unanswered."
Connect with Trustwell for Even More Support.
All Trustwell customers receive training throughout the implementation process, along with access to our knowledge base and other resources. When you work with Trustwell, we take your success seriously.
Phone Support for Connect
Access continuous support from the Trustwell Support team, including access to our Technical Support team, through our phone line or online support portal.
Knowledge Base
Access our Knowledge Base for self-service resources with articles, tutorials, and information about Connect program processes and functionality.
General Inquiries
Don't see your questions answered here? Contact our Sales or Consulting Team to ask specific questions and learn how Trustwell can support you in your compliance journey.